Dying Light 2 Stay Human: Bloody Ties
Campaign Requirements:
1. Produce coverage of the game
2. Include your unique game.page tracking link in your coverage
Creator Information
Campaign Type: Organic (full game key + DLC in exchange for coverage on your channel)
Incentive: Key for full game + DLC
Platforms: PC (Steam), XBOX, Playstation
Regions: Worldwide (Except Belarus, China, Russia)
Link Tracking: You are required to share your unique game.page link with your audience. You can include this in your Stream title or chat on Twitch, or in your YouTube description
Timing: You may start producing coverage starting from November 9th
Game
Genre: Action, Adventure, RPG
Price: $10
Similar Games: Dayz, Resident Evil, Dead by Daylight, Hunt: Showdown, God of War: Ragnarok 

Why is it good to feature on your channel? Fast and dynamic combat with brand new weapons to choose from -- Test your skill in arena challenges - special trials where you'll that fight new mutated enemies, face murderous hordes and get to perform daredevil action.
Difficulty: Hard (Must have played at least 5 hours of the base game to unlock DLC content, or have already unlocked the paraglider)
Languages: English, French, Italian, German, Spanish – Spain, Korean, Polish, Portuguese – Brazil, Russian, Spanish - Latin America, Arabic, Czech, Japanese, Portuguese - Portugal, Simplified Chinese, Traditional Chinese, Turkish
Multiplayer: Singleplayer, Online Co-op
Music: Streamer mode in-game setting for streaming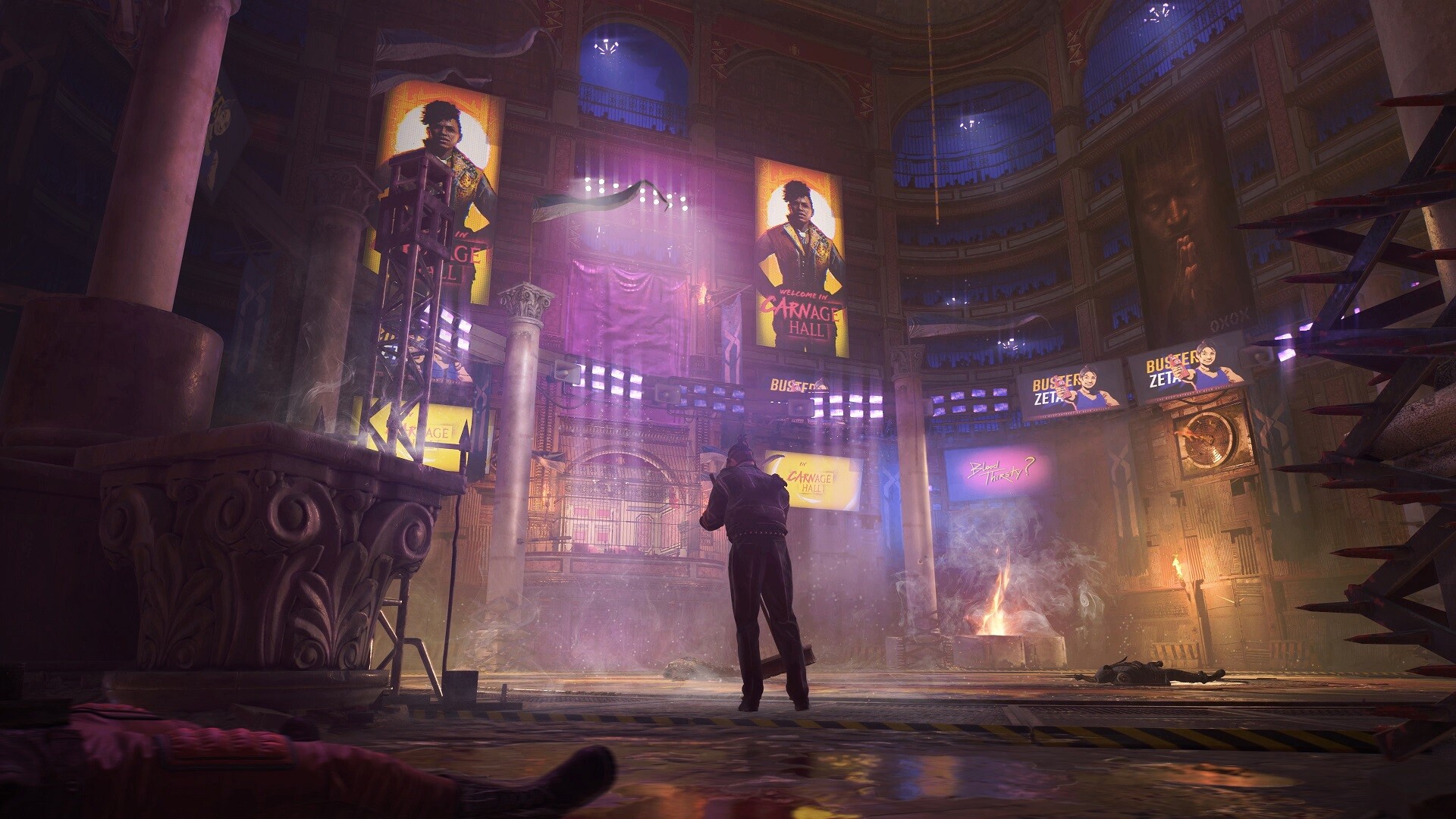 About the Game
Bloody Ties is the first official story DLC for Dying Light 2 Stay Human - a thrilling first-person action survival game set in a post-apocalyptic open world.
Who doesn't want hundreds of fans chanting their name in perfect unison? Or feel like they are loved and admired while obtaining unimaginable riches at the same time? But what if to have it all, one must first pay the highest of prices?
As Aiden, you are encouraged by a promise of wealth, fame, and access to the best gear to enter a tournament where people sacrifice everything just for status. Hone your skills to defeat your enemies and make allies to obtain glory.
You will quickly realize that the quest for fame is just the beginning and you will find yourself involved in a plot for power and revenge.
NEW STORY
Embark on a new adventure. Secure yourself a spot in the Pantheon of the best fighters, help your new friend Ciro in his quest to avenge his brother's death and discover the true nature of the tournament.
NEW LOCATION
Enter Carnage Hall - a place filled with wealth and splendor, where every fight is a narrative spectacle and the strongest seek fortune and fame.
NEW WEAPON: SHIELD GLOVE
Discover a new way to play with the Shield Glove, and make creative combat even more creative.
NEW GEAR
Obtain new gear in the tournament where strength matters the most and weapons are a symbol of status.
SPECTACLES & SHOWS
Play the role of your life in Spectacles - multi-objective arena shows with unique stories narrated by Astrid herself, each resembling traditional tales and fables with a wicked twist.
Test your skill in arena challenges - special trials where you'll that fight new mutated enemies, face murderous hordes and get to perform daredevil action.
Dying Light 2 © Techland S.A. Published and developed by Techland S.A. All other trademarks, copyrights and logos are property of their respective owners. All rights reserved.